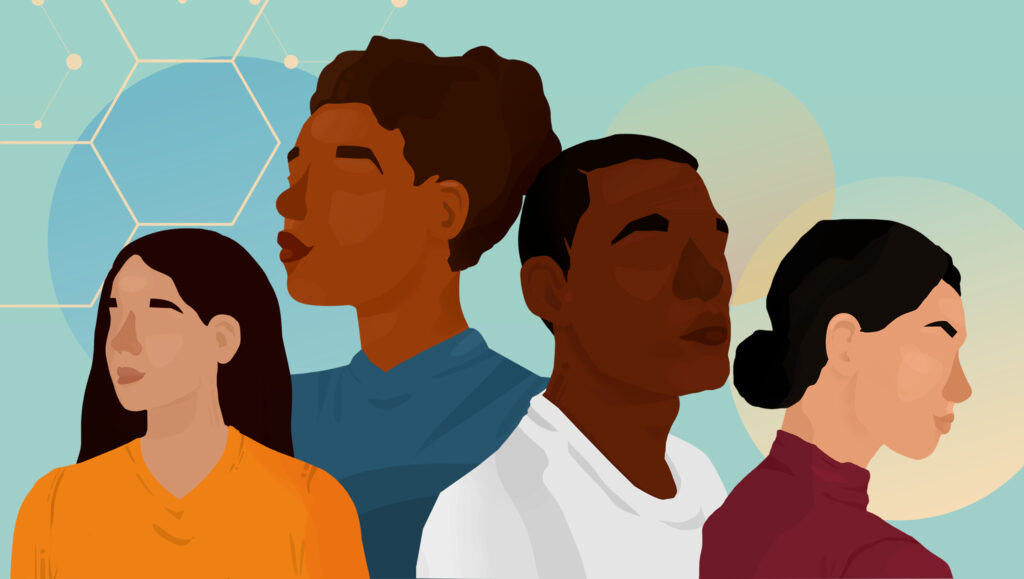 NHS Values
The NHS belongs to the people.
If you're thinking about joining our Scheme, it's important to consider the principles and values that will become core to your role as a trainee and as a future leader. The NHS Constitution for England sets out the principles that bind together the communities and people the NHS serves – patients and public – and the staff who work for it.
NHS Constitution for England
About the NHS Graduate Management Trainee Scheme
"As NHS managers we're not just in the business of performance; as NHS leaders we're in the business of change"
Simon Stevens, former Chief Executive of NHS England and NHS Graduate Management Training Scheme alumnus
The NHS was created in 1948, to care for patients and communities across the nation.  Its Graduate Management Training Scheme has been around almost as long, with the first trainees recruited in 1956.  Three years later, this pioneering cohort of 13 trainees graduated.  This year, we will be recruiting 250 trainees to join NHS organisations across England in September 2024.  
Over the years, many high-profile NHS leaders have started their leadership journeys as trainees on the Scheme, including current Chief Executive, Amanda Prichard. Joining the Scheme is only the start of your career journey. After graduating, you'll join our alumni network and enjoy many years of support, events and opportunities. Just like thousands of ex-trainees who are already succeeding on their leadership career paths.
Our commitment to diversity
The NHS is proud of its highly diverse workforce. We provide healthcare to people from a variety of backgrounds, communities and cultures, and it's crucial to this service delivery that NHS employees are equally diverse. For this reason, the Scheme, and indeed all NHS jobs, are open to people from all backgrounds.
"There's no one type of person the NHS looks for. Being on the scheme helps you to shape what the new generation of managers looks like." Lucie
"We are often told [on the Scheme] that we are the future leaders of the NHS and can only really uphold this statement if there is diversity between us. Working in a diverse environment makes us compassionate, inclusive, creative and collaborative human beings, which in turn breeds great leaders who deliver better health outcomes." Vida
Trainee voice
The Trainee Voice Council (TVC) includes representatives from each of the Scheme cohorts. Their role is to help inform and shape the continuing strategic and operational development of the Scheme for existing and new trainees, along with the wider NHS. Facilitated and led by trainees, the group act as an interface between all trainees on the scheme and the NHS Graduate Management Training Scheme – providing a meaningful trainee voice that directly impacts how the Scheme continues to support future health and social care leaders. The Scheme is committed to having a meaningful, diverse and inclusive trainee voice and the TVC is a cornerstone in ensuring that voice is heard, listened to and actioned from.