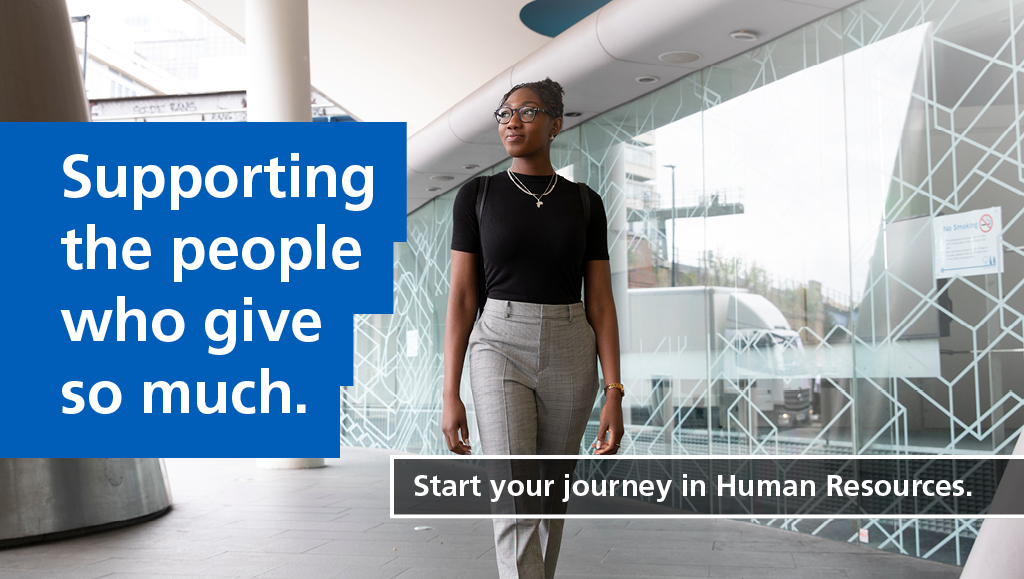 "The work I do varies every day. Recently I have been working alongside our Employee Relations team to review sickness absence, as well as supporting investigation meetings for grievance, disciplinary or conduct. Prior to this, I was recruiting vaccinators and admin staff – that's been the highlight of my experience so far."
James, Human Resources
Start your journey in HR
HR managers in the NHS work to create a safe and positive work environment, support frontline workers, provide pathways to grow capability right across the organisation and positively impact patient services.
You will work at both a strategic and operational level to understand the complex needs of the organisation. You'll have a key role in advocating for and promoting the equality, diversity and inclusion agenda, to ensure parity of treatment and experience for all staff groups.
On placement, you might be involved in managing recruitment, implementing new systems such as inductions or staff appraisals, implementing health and well-being strategies or workforce planning to support the development of new services.
Trainee insight
Priam shares his experience as a HR trainee.
Read HR trainee blogs to find out more about life as a GMTS trainee
Qualifications
HR trainees study for a Postgraduate Diploma in Human Resource Management with De Montfort University. Modules include: Managing Organisational Change, Human Resource Management in Legal Context and Investigating Business Issues from an HR Perspective.
After graduating from the Scheme, you will become a qualified member of the Chartered Institute of Personnel and Development (CIPD)
Trainees on all specialisms work towards a Postgraduate Certificate in Healthcare Leadership. As well as academic study, trainees participate in experiential and action learning, to develop their leadership skills more broadly.
Teaching is delivered during working hours, but trainees can expect to complete coursework and revision in their own time.
Career path
HR specialism alumni left the scheme to continue their career within the NHS in roles such as Resourcing Manager, HR Manager and Assistant HR Business Partner.
Entry
Any degree, 2:2 and above
Salary
£27,701 + benefits
We're looking for leadership potential. To help you achieve yours, every trainee is supported by a:
• Programme manager to support your progress through the scheme
• Support manager to provide pastoral support for the duration of the scheme
• Placement manager on each placement
• Buddy – usually a trainee from the previous cohort
• Local NHS Leadership and Lifelong Learning network – host local events and manage alumni networks
• Trainee Experience Support Group – advocate for trainees within the NHS
HR FAQs
How is the education delivered for HR trainees?

[waiting for response from trainee support manager]