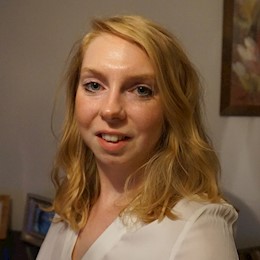 Health Informatics Scheme
Assistant Head of Performance and Intelligence, NHS Doncaster CCG
What programme were you on when you joined the GMTS and when did you leave?
I joined the Health Informatics stream of the GMTS in September 2010 and finished the scheme in May 2012.
What has been your career journey progression with the NHS?
My first placement was as an Information Manager at Doncaster Primary Care Trust where I project managed an Information Governance implementation in the organisation as well as performing ad hoc analysis to support commissioning of services. My flexi placement was at The Retreat, a not-for-profit provider of specialist mental health care in York; where I built and implemented Microsoft Excel based tools to support a number of projects. My final placement was at Harrogate and District NHS Foundation Trust, where I integrated Community services reporting into the Trust's central Information team, setting up new processes and training staff. My placements were information and performance focussed, rather than systems focussed and therefore I used chose to use that experience in my next career step.
My first position post-scheme was Performance Manager at Rotherham, Doncaster and South Humber NHS Foundation Trust liaising with services and commissioners to improve the performance of services against Key Performance Indicators. I then secured a position in the same trust as Programme Manager, where I stayed for 2 years. I managed the trust's CQUIN (Commissioning for Quality and Innovation) schemes, implementing quality improvement projects with the clinical services.
This year I took up a short-term position at NHS England as Senior Analytical Manager for the North, which was invaluable experience working on briefings for Simon Stevens and NHS England's Directors. My current position is Assistant Head of Performance and Intelligence at Doncaster Clinical Commissioning Group. I joined the Clinical Commissioning Group to have more direct impact on patient care across a health community.
What advice would you give to someone thinking about joining the scheme?
My advice is to think about your motivations for joining the scheme. It is hard work but very rewarding if you want to be part of the NHS. Once on the scheme, make the most of opportunities and never underestimate the value of shadowing clinicians and seeing the NHS through their eyes.
What has been your defining moment so far working for the NHS?
In the last 5 years I have been challenged beyond my comfort zone and as a result have developed not just professionally but personally as well. I have achieved goals that I never imagined I would, including completing my Master's degree, and I have met so many inspirational people.
To pick one defining moment, it was observing a stoma repair in surgery during my orientation at the beginning of the scheme. I was so humbled and awed by the work the clinicians do. It's not just in surgery, you can see the dedication and care from NHS staff in every clinical service, small or large, physical health or mental health.