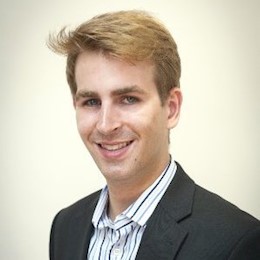 General Management Scheme
Business Manager for Chief Executive, NHS England, and Chairman of NHS England
What programme were you on when you joined the GMTS and when did you leave?
I was on the General Management scheme from 2011 – 2013.
What has been your career journey progression with the NHS?
On leaving the scheme I continued in my second placement role as a Project Manager, looking at the pathways of patients with Long Term Conditions in preparation for our move into our new hospital. I missed operational management so moved into the role of Service Manager for Renal and Transplant. This was a great experience managing and working with teams to run two wards and six dialysis units, along with our transplant team carrying out over 100 kidney transplants a year. In addition to this I volunteered as a Governor at a local Foundation Trust. This role gave me real insight into how a Trust Board operates and makes decisions. I also had statutory responsibilities as part of the governing body in holding the Non-Executive Directors to account for their performance of the board and representing interests of Trust members and of the public.
I currently work as Business Manager for Simon Stevens – Chief Executive, NHS England, and Malcolm Grant – Chairman of NHS England. This fascinating role varies daily and I get to see the full spectrum of what goes on in the NHS and how we and partner organisations are working to deliver our Five Year Forward View.
What advice would you give to someone thinking about joining the scheme?
I recommend fully researching what the scheme entails and ensuring you are the right fit by taking the 'Is the NHS Graduate Scheme for me?' test online. It is a lot of hard work balancing education, training and working full time but it is worth it.
It does not matter what degree you studied – If you have the values and ambition to improve services, drive innovation, not take no for an answer, and want to make the NHS safe and sustainable for our patients then definitely apply.
What has been your defining moment so far working for the NHS?
I have a few highlights, but the 'Cook's tour' at the start of the graduate scheme is by far the main highlight of my NHS journey. I shall always remember it.
I got to see two days of surgery including open heart surgery and a kidney transplant, which was fascinating to see how far technology has come and the teamwork it takes to conduct a theatre list. I held the hands of patients in need of comfort in A&E on a 12 hour night shift, and followed a patient on their journey from start to finish after a trauma to study all the handoffs and inefficiencies. I also spent a day in the back of an ambulance and attended an emergency fall, learned how the path labs work behind the scenes of an acute hospital, and shadowed community midwives.
Getting to spend time with such a diverse range of staff emphasised the importance that everyone has to the patient journey – from cleaners, porters, caterers, volunteers, engineers and technicians, academics and ambulance staff to the managers, doctors, nurses and diagnostic staff.
In my role as Service Manager, I coordinated the move of the Renal and Transplant Directorate from two old hospitals into a brand new £500m PFI hospital – seeing every member of staff pull together to ensure a safe journey for our patients was a very special moment.
More recently, working for Simon Stevens has been a privilege in learning about his vision for the future of the health service to ensure it is safe and affordable. I've spent a lot of time meeting leaders and front line staff across health and social care, learning about the work they're doing in their areas to redesign how health and care work together to make a better experience and outcome for patients, as well as contributing to the £22bn efficiency challenge.