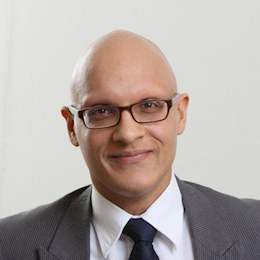 General Management Scheme
Deputy Managing Director at NHS Central London CCG
What programme were you on when you joined the GMTS and when did you leave?
I was placed in London South from 2006-2008.
What has been your career journey progression with the NHS?
Immediately after leaving the scheme I worked in Urgent Care commissioning for 18 months. Following this I worked consulting in the health sector for 4.5 years. Most recently I have moved back in to a senior commissioning role for the last 1.5 years.
What advice would you give to someone thinking about joining the scheme?
The scheme offered lots of support and resources to those who were willing to take charge of their own futures – and in my experience worked best for people who took every opportunity presented to them to learn and develop.
What has been your defining moment so far working for the NHS?
It would be easy to think that you're part of some huge machine, and that it's hard to make a difference yourself. But you come to realise that by being with others who work this way that every voice counts, you can make a difference. This is essentially about the relationships you nurture. It's less a defining moment than a growing sense of responsibility and an understanding of the complexity in which we work that comes from working with some of the brilliant people who work both within the NHS and to support it.