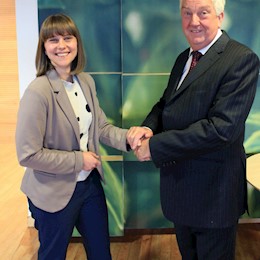 General Management Scheme
Associate Director of Commissioning, Strategy and Performance
What programme were you on when you joined the GMTS and when did you leave?
I joined the General Management scheme and left in 2006.
What has been your career journey progression with the NHS?
Following a short stint as a commissioning manager in my final placement organisation, I soon moved into hospital management as a Directorate Manager of Specialist Surgery at Mid Yorkshire Hospitals NHS Trust. I had a very steep learning curve but adjusted well and within 18 months had moved on to become Directorate Manager of Trauma and Orthopaedics at York Teaching Hospitals NHS Trust. I benefitted from lots of fantastic learning and development opportunities whilst at York and vastly improved my leadership capabilities. After two years I moved to manage the largest and most challenging directorate – Acute and General Medicine – and its merger with the equivalent directorate at Scarborough Hospital. I developed a lot of expertise in the acute pathway and moved into a new role as Head of Clinical Strategy, leading transformational change across York and Scarborough. During this time I began to miss academia and embarked on a Post Graduate Certificate in Health Economics at the University of York. This got me interested in population health outcomes and I decided to explore new opportunities that would allow me to put the learning into practice. In April 2014 I embarked on a new direction when I became Associate Director of Commissioning at Leeds South and East CCG. This has completely changed my perspective on the role of the NHS, Public Health and Local Government in improving health, although I do miss the unmistakeable buzz of working in a hospital!
What advice would you give to someone thinking about joining the scheme?
It will be the best thing you ever do. It really is a graduate scheme of the highest quality. And don't underestimate the contribution you can make based on your life experiences. Your academic qualifications will only get you so far!
What has been your defining moment so far working for the NHS?
I come from a family with a real admiration for doctors, so for a time this held me back from challenging clinicians. This all changed when I had the opportunity to work on a project with an 'old school' General Surgeon, complete with tweed 3-piece suit! He had a formidable reputation and I was scared to death of working with him. As it turned out he embraced my fresh view of the world and we worked incredibly well together. Our small project spiralled and resulted in a £6m increase in hospital income and changes to clinical coding practice. From that point on I recognised the value of my contribution as a manager, and I have never looked back. I have since worked in some really fantastic triumvirate structures, working in partnership with doctors and nurses where the whole team is greater than the sum of its parts.