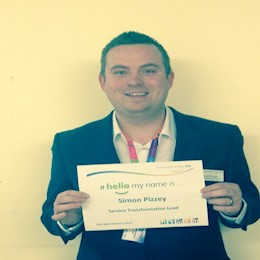 Health Informatics Scheme
Transformation Lead Emergency and Specialist Medicine CMG
What programme were you on when you joined the GMTS and when did you leave?
I specialised in Health Informatics, and finished the scheme in August 2012.
What has been your career journey progression with the NHS?
Upon leaving the scheme I secured a band 7 Business Intelligence developer role at South London and Maudsley Foundation Trust. However, I quickly realised that analysis was not my area of interest so I secured a band 7 Engagement and strategic deliver manager within the same organisation. After delivery of several successful projects I was promoted to a band 8A Informatics lead role within the newly created South London Academic Health Science Network. Following 12 months in this role I then successfully secured a Deputy Director of Information Strategy role at Oxford University Hospitals. The majority of my roles at this point had been delivering transformation within information departments and I realised that to support my career aim of operating at board level I was required to gain acute hospital care transformation experience. With this in mind six months into the Deputy Director role at Oxford University Hospitals I was offered the role as Transformation Lead within the Emergency and Specialist Medicine CMG at University Hospitals Leicester.
What advice would you give to someone thinking about joining the scheme?
My advice to anyone thinking of joining this brilliant graduate scheme is to firstly research the NHS (Strategic direction, structure etc.) as much as possible to ensure you have the knowledge to fulfil the role. I would also recommend undertaking work experience within the organisation to ensure that this career path is the correct direction for you. Finally, if you're successful in securing the role, I would embrace the scheme as much as possible and enjoy every moment. The scheme not only provides you with a career ladder but also with memories and experiences that will guide you for the rest of your career.
What has been your defining moment so far working for the NHS?
The most defining moment of my career to date was enabling / supporting the delivery of a transfer of patients traditionally treated in mental health inpatient settings into the care of community services. This change has empowered hundreds of patients to live an independent, free life with the support of community services rather than through restriction of liberty. This project demonstrated the power of transformation to improve and better the life of patients within the care of the NHS.