Finance Scheme
Financial Planning and Performance, Tees Valley
Quote / Testimonial:
It was the day I met Sue. She'd fallen off a horse and was permanently paralysed. But there was no gloom. Because of her Physio she just knew everything would be OK. How many Finance schemes pitch you into such a human story?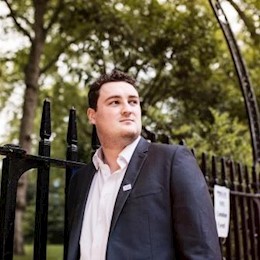 Sue was sat still in her hospital bed. She was in pain and distress. She'd fallen off a horse and was paralysed. Once recovered, she would spend the rest of her life in a wheel chair. Despite this, she talked to me about her accident and about her treatment, the excellent staff and how she felt safe. She said she looked forward to the physiotherapist coming to see her because she enjoyed her company and trusted that the work would make her better.
This is the level of care I would pray for if I, or a member of my family, suffered a serious accident. Now I know this level of care is possible, I want to do everything I can in my role to allow it to happen.
Finance that helps people.
My last job was as a trainee accountant for a small private accounting and audit firm. I liked the job and the people. But I got tired of the feeling that my hard work existed to fill the pockets of the owner. I used to volunteer and I enjoyed the satisfaction I got from helping others. So switching to the NHS scheme seemed like the perfect move.
The reality behind the headlines.
Like lots of people, I read the newspapers. What I'd read before joining made me think that the NHS was in serious trouble. And that I'd be dealing with problems all day long. That I'd find lots of people around me resistant to important change. This couldn't have been further from the truth.
This is an organisation full of talented and financially literate people determined to embrace change and make improvements. To increase efficiency and improve performance. All with the goal of making patient care the best it can be.
For every critical story coming out of the NHS, there are easily hundreds of positive ones to choose from. But good news doesn't make headlines unfortunately.
The most diverse learning experience imaginable.
I'm still in my first placement. Here, I've had three mini rotations in different areas of finance. I've spent most time with the Financial Planning and Performance team, producing reports and planning key improvements.
Before my placement, I enjoyed a four-week orientation where I visited all areas of the hospital. The insight I received is difficult to overstate. One particular day, I was in the labs in the morning and watching open-heart surgery in the afternoon. That was an eye-opening moment, I have to say.
But the experiences have kept coming. I've had the opportunity to witness key decisions being made – in everything from team meetings to board meetings. When I saw what goes into these decisions and their likely impact, I knew I'd made the right choice to join the scheme.
Training the next generation of leaders.
The NHS invests heavily in training. I'm completing my CIPFA qualification online and I attend revision events in Birmingham with the rest of the Finance trainees. But the Mary Seacole Healthcare Leadership programme has been a real highlight. It involves a number of workshops and assignments, as well as experiential learning opportunities that get trainees together to understand more about themselves as leaders.
Bringing positive change to the NHS.
I haven't been here that long really. But I've already played a part in a major Finance Department restructure and the introduction of a new finance system. The changes were aimed at making Finance more efficient – freeing up a lot of time for the management accountants to focus on making improvements and savings for the front-line. Like everything else we do, this was all about improving patient care.
And that's the most important thing you learn on the NHS Finance Scheme. Wherever you are and whatever you do, the patient experience is everything. It's not so much a focus as a passion.