Finance Scheme
Graduate Trainee
Quote / Testimonial:
The NHS scheme is one of a kind. Regardless of your department, you're making an impact and improving services that almost everyone in the UK will use.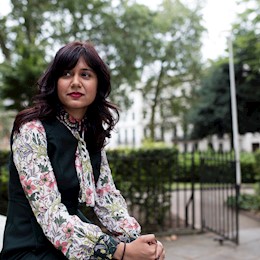 What I want to achieve most on the Scheme is to learn how this unique organisation works.
With all the on-going challenges it faces, through experience and training opportunities, I hope to develop my abilities to make a positive difference and be part of the solution to the problems it currently faces.

I look forward to the 20 day orientation which will give me an overview of the NHS and enable me to see the bigger picture.
This insight will allow me to make better decisions as I will be able to look beyond the financial aspect. That is what working for the NHS is all about regardless of which department you work in- to try and make an impact and improve services that in one time or another will be used by almost everyone.
The NHS invests heavily in training and development.
As well as on the job training gained on the placements, I will be undertaking the CIPFA qualification together with the Elizabeth Garrett Anderson leadership programme. These two qualifications are a good combination as one will give me the knowledge I require to carry out my duties in finance effectively and the leadership programme will give me the opportunity to understand myself better as a leader and to become a better leader. The scope to learn and develop on the scheme is immense as we are given responsibility from day one and are offered a variety of opportunities in many areas of the NHS within your chosen scheme.
It goes without saying that finance is an important part of the NHS.
No decision is made without taking into consideration the financial implication of that decision. The role is challenging and at times, especially quarterly and annual ends, can involve long stressful hours. The strengths I have which will allow me to excel in the role are resilience, perseverance and compassion. Knowing that in the end your work and decisions will make a difference, you have to strive to make sure this difference is a positive one.
There is not one type of person best suited for the NHS graduate scheme.
Looking around during local welcome events, you notice the diverse, different types of people that have made it onto the scheme whether it is an individual just out of university or a doctor with over 10 years practice wanting to change career through the graduate scheme.

The application process can seem daunting and don't be put off by the competition.
The people I have met so far all have one thing in common – they know that the patient is at the heart of everything they do and everything the NHS stands for.