Quote / Testimonial:
"The NHS promotes world-class healthcare. And I don't just want to contribute to that: I want to improve it for everyone and change people's lives for the better."
Evelyn Akintomide, NHS Graduate Management Trainee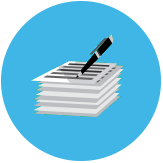 PLEASE NOTE: APPLICATIONS ARE NOW CLOSED FOR THIS SPECIALISM.
The NHS is at a turning point. The values of the health service haven't changed since its inception in 1948, but the world we live in has. The NHS has to transform the way it provides care; it has to take advantage of the new opportunities offered by science and technology, and it must evolve to meet the challenges of an ageing population with more complex health issues. It needs to do all of this at a time of significant financial constraint.
Location for Policy and Strategy Trainees
We're looking for people in Yorkshire, e.g. Leeds or Sheffield and in London who understand complexity and can design strategies that will help solve challenging problems. In this training scheme, you'll focus on ways in which a future NHS can deliver high-quality care and improve the health of the nation while maintaining value for the taxpayer.
What to expect on the Policy and Strategy Scheme:
The Policy and Strategy Graduate Management Training scheme will give you the opportunity to put world-class learning into practice across the full healthcare landscape. In this two-year scheme you'll gain hands-on experience of how the health service interacts with government, frontline services, think tanks and academia. You will develop skills in evidence-based policy making, systems thinking and strategy development, and work with clinicians, economists and thought leaders to develop programmes that will make a real impact on patients' lives.
You'll undertake four work placements in either Yorkshire, e.g. Leeds or Sheffield or London over two years and will be based in either Yorkshire or London. After a month shadowing frontline staff, support staff and senior management, you'll spend seven months within the Commissioning Strategy Directorate, contributing to key policy areas such as strategy development, cancer care or new care models.
It's important you understand the impact of policy decisions on frontline services, and you will gain an understanding of this through working with clinicians and patient-facing services in the wider NHS for six months in your second placement. We then give you the chance to organise your own one-month placement in order to meet any specific skills gaps you've identified. Your final nine months will be based in a different group within the Commissioning Strategy Directorate.
During this time you'll also work towards a Postgraduate Diploma in Health Policy.
Where it can lead: the role of Director or National Director in a national organisation
Directors and National Directors of national organisations are among the most influential people in the health service, setting the future direction for over £100bn of taxpayers' money.
In these roles, key responsibilities include:
– Delivering an equitable health service.
– Prioritising the prevention of ill health.
– Continuously improving the quality of care provided for patients whilst balancing the budget.
– Maintaining good relations with the Government of the day and securing the resources the NHS needs.
– Setting the organising frameworks for the NHS e.g. planning guidance.
Delivering key national programmes to make a difference for patients.
Please note that this specialism is only available in London or Leeds.