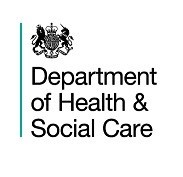 Quote / Testimonial:
"If you're passionate about policy making and share the values of the Department, then the Health Policy Fast Track Scheme promises to deliver a meaningful and rewarding career option."
Rakhshan Butt, HPFTS
About the Department of Health and Social Care
The importance of the health and social care system is a reality for everyone who lives in the United Kingdom and almost all of us have direct experience, either personally or through friends and family. The Department of Health and Social Care (DHSC) plays a vital role in leading the nation's health and social care to help people live more independent and healthier lives for longer. Our policies are vital to the functioning of the country, and we want you to be a part of that through the Health Policy Fast Track Scheme (HPFTS).
Applications for the HPFTS are now closed.
Our Scheme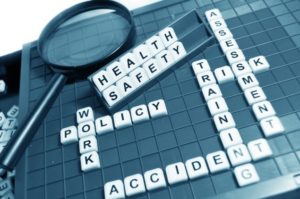 On this three-year scheme you'll develop an understanding of the political environment and gain hands-on experience of how health policy is developed and delivered by Government. Working with front-line services, think thanks, academia and stakeholder organisations you'll build the skills needed to become a top-class policy professional and health care leader, developing and delivering high quality, evidence-based policies. You'll develop a rewarding career that makes a real impact on people's lives.
You'll be based at the DHSC's headquarters in either Leeds or London and will undertake several work placements over three years in either location. One placement will normally be in Private Office, or a similar type role, to give first-hand experience of working intensively with Ministers and Senior Civil Servants. Another will be with one of our Arm's Length Bodies or in a health and care service.
If you wish to speak to a member of the DHSC scheme team, you can chat to Sofie via our website
The type of person we're looking for
We believe the best policy professionals come from all walks of life. We are seeking people who have a real passion for improving the health and social care system. If you share our commitment to helping people live more independent, healthier lives for longer and have the determination and drive to tackle complex challenges head-on, we look forward to receiving your application.
Pay & Benefits
The DHSC Health Policy Fast Track Scheme has different pay and benefits to the NHS schemes. The benefits include: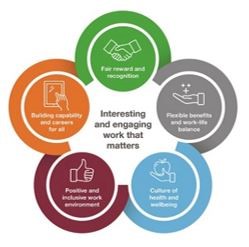 The DHSC HPFTS has different pay and benefits to the NHS schemes. The benefits include:
Competitive salary: You'll receive a starting salary of £28,966 (National) and £32,792 (London) plus increases subject to satisfactory performance in line with our Departmental and Scheme pay awards
Generous annual leave: You'll receive 25 days holiday per year, up to a maximum of 30 days, plus 8 public holidays and one further day paid privilege entitlement to mark the Queen's Birthday
A fully financially supported study package towards a postgraduate qualification in Health Policy
Extensive on the job training
Flexible working patterns including part-time and access to Flexible Working Schemes
Staff diversity networks that provide community and support and advocate for inclusivity
A generous Pension
Financial discounts: You'll have access to an exclusive website for DHSC staff that provides employee discounts
Interest-free season ticket loan
Rental deposit loans.
Fitness centres and staff canteens are available on some sites
Generous maternity and paternity leave
Occupational sick pay
How to apply for the HPFTS
The DHSC HPFTS is a Civil Service graduate scheme and not part of the NHS GMTS although we do work closely together. HPFTS is a Civil Service graduate scheme, though we do accept, and encourage, applications from eligible existing Civil Servants, with or without a degree. For more details please read through the documents below. Applications are now closed for a September 2021 start.
Attachments
General Pay Principles on Recruitment – Applications
TCs Changes DH Effective 1 October 2013