Andre, General Management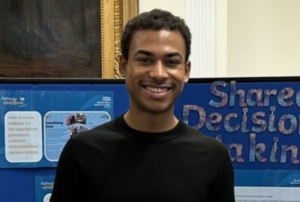 Having worked for the NHS for a couple of years in HR, I felt that joining GMTS would be an opportunity to gain operational experience, which was the next step I was looking for.
I'm pleased that this was the right move for me and I have absolutely loved my time on the Scheme so far.
And I'm based at the hospital I worked at previously – which is fabulous as I still get to see my old colleagues – the relationships you build really are key to your success wherever you are.
I'm currently working on a project redesigning the Stroke Pathway for the county.  The project itself is obviously super interesting, and important, but I'm learning so much too. It's given me a real opportunity to collaborate with system partners and manage stakeholders, ultimately to do the right thing for our patients. It's also really challenging, particularly as I'm not an expert in anything in healthcare by any means, but what I've learnt is to be interested and committed to making a difference really does get you a long way in the conversations you need to have!
Being gay I've always felt that I was "different" and felt that was negative, but as I've got older, being gay is something I'm truly proud of. I joined the LGBTQIA+ Network so I could have a positive impact on trainees from my community, reducing barriers and empowering us. Pride is my favourite time of year and is a time where we can celebrate what it means to be queer and educate those who want to know more!
I'd encourage anyone who is genuinely interested in making a difference to apply to GMTS. You will have real autonomy and be given the opportunities to be able to shape the future of healthcare in the NHS.  There really isn't another opportunity like it.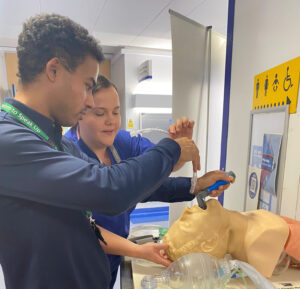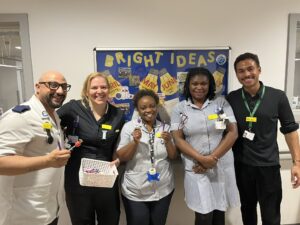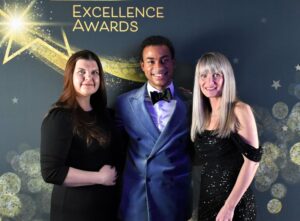 About me
I'm naturally really curious, which is a trait I share with most of the other trainees I know – I love learning and I'm not afraid to ask the silly question. Generally I'm pretty confident, although I never used to be, it's definitely something I've learned over time. I'm really passionate about enabling people to be themselves, whether this be by supporting people or giving them opportunities.  I've been really lucky that many people have taken a chance on me in my life, so that's definitely what I'm interested in doing for others.
Outside of work I'm pretty boring! I'm a keen runner – the greener the environment the better, it's really a time I have to myself and can switch off; otherwise, I'm at my happiest surrounded by my friends and family.