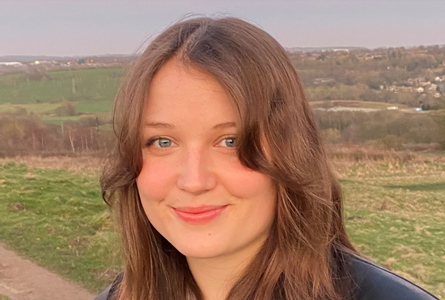 When I first started university, I was set on a career in scientific research and academia. However, I soon realised that the laboratory life was not for me, and really wanted to work in collaborative teams where I could directly see the impact of my work.
My first ever job was working as an assistant in my local pharmacy, where I realised how NHS services often form a central part of the communities they serve. During university holidays, I worked as an administrator in a GP surgery and observed first-hand the immense value in providing effective, compassionate and person-centred healthcare.
These experiences inspired me to apply for GMTS, where I wanted to have the opportunity to look at the biggest challenges facing the NHS and design evidence-based interventions to sustainably solve them.
Before starting the Scheme, I didn't really know what it meant to work in policy or strategy, but the variety of placements I've worked in have enabled me to develop a set of core skills that can be applied and adapted to almost any problem or setting.
I've worked in data analysis and strategy, as a project manager in a National Director's private office and as a workforce policy manager. Each and every one of these roles have provided me with invaluable knowledge and experience about how the NHS works and responds to the needs of the population. I even got to conduct some qualitative research into health inequalities as part of my flexi placement at a think tank called The King's Fund, where I began to think more broadly about the health and social care sector in which the NHS sits.
Whilst each placement has been different, two themes have been consistent across them all: that there is never a shortage of change in the NHS, and that there is an abundance of people who are truly passionate about providing the best care for patients.
---
About me
Before starting the Scheme, I graduated from Durham University with an integrated Masters in Biological Sciences. I then worked at an Arm's Length Body (ALB) of the Department of Health and Social Care: the Human Fertilisation & Embryology Authority, where I managed requests for information from donors, donor-conceived individuals and their parents.