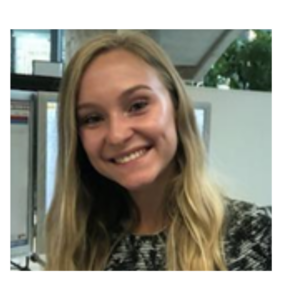 I am on the Policy & Strategy specialism and I started the scheme in September 2021. One of the reasons I love the Policy & Strategy specialism is the breadth of experience you get in such a short period of time.
You spend 2 placements in a national team at NHS England, during which you are able to work on a variety of interesting projects such as service transformation, outreach and engagement, clinical workstreams, and producing written guidance.
You also gain valuable operational experience at a Trust, where you gain a better understanding of how care is delivered and how hospitals actually function (you also might be able to sneak in on a surgery or two!).
On this specialism, you don't go straight into a management position which is why it appealed to me, as it allowed me to find my feet in the organisation and build a network of peers before working my way up the ladder post-scheme.
The policy specialism is very tight-knit as you are a smaller cohort, however there are always opportunities for inter-specialism networking during Scheme-wide events or Scheme network groups.
To give you a deeper insight into the day-to-day of a Policy & Strategy Trainee, here is a day in my life as a grad trainee in the Children and Young People (CYP) Transformation Programme working on CYP elective recovery:
9:00 – 9:30: Catch-up on emails
9:30 – 10:00: Introductory call with a colleague from our data and analytics team to discuss the CYP elective recovery dashboard (a site that provides numerous amounts of data on CYP elective recovery)
10:00 – 11:30: Prep for a task and finish group meeting by brainstorming key messages for a campaign we are launching in April/May
11:30 – 13:00: Project reading: reading a few documents to familiarise myself with the CYP elective recovery workstream e.g. the NHS elective recovery delivery plan and the NHS operating framework
13:00 – 13:30: Lunch
13:30 – 14:45: CYP elective recovery delivery group meeting – a space for all workstreams to provide updates on their work, for regions to provide any relevant updates, and for the most recent elective recovery data to be reported
14:45 – 15:00: Afternoon coffee break!
15:00 – 16:00: Create a Jamboard to go out to delivery group members as a space for them to provide thoughts and recommendations regarding our campaign
16:00 – 17:00: Review my GMTS competencies in prep for a competency review meeting with my placement manager tomorrow
17:00 – 18:30: Uni work – we complete a Healthcare Leadership Certificate and a Health Policy Diploma on the Policy & Strategy specialism, so I spend a few evenings a week completing my coursework and assignments
Fran's advice to anyone interested in joining GMTS:
My main advice to those applying is to really consider why you want to work for the NHS.
Have you had a great experience with NHS services and want to give back or improve the experience of others? Do you want to ensure health inequalities are tackled so everyone can receive care regardless of their background? Do you have a particular area of interest that you are passionate about?
This is something that I recommend shines through in your application. GMTS are looking for people with demonstrable passion and dedication to form the future NHS workforce.