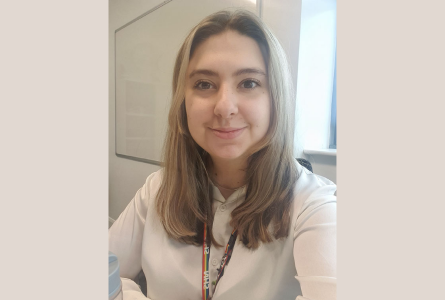 I never considered healthcare or human resources as a career path. I had plans of completing a PhD and becoming an academic.
My GMTS journey began when Covid-19 made me redundant from my retail role, and a family member who worked in the NHS suggested I work at their trust. As an Assistant Store Manager, I was aware of HR policies and practices, and was successful in applying for the post of HR Administrator.
Although initially seeing it as a stopgap whilst I finished my MA, I loved that job and realised that my values aligned with working in the NHS, as it did for my family, and I began to think about how I would replan my career.
I had decided to apply to study for a CIPD qualification, but by chance I met a new colleague in the team, and it turned out that they were a HR Trainee on GMTS. I'd never heard of the Scheme, but applications were due to open soon, and when I found out that it not only supported a CIPD qualification, but it also provided the opportunity to rotate across people services, I knew GMTS was for me.
I applied, and the rest is history! I'm currently working as a Senior HR Advisor in Corporate Services and I'm so thankful for the experiences the Scheme has provided. I'm the founding Editor of the GMTS Trainee Newsletter and I've had articles published in the IHSCM and North West Leadership Academy Leader magazine.
---
About me
I have a BA(Hons) and MA in English Literature from the University of Sheffield, and I am the first in my family to go to university.
Outside of work, I enjoy going to gigs and festivals, walking my dog, and hosting film nights at my house for my friends. I am a volunteer official for the European Youth Parliament, a non-political peer-led charity that facilitates active citizenship at events across Europe.