Day in the life of an HR trainee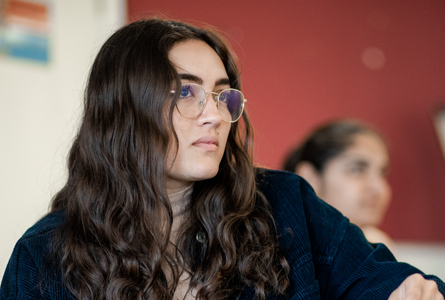 I am a GMTS HR trainee and have been on the Scheme for around 16 months now. During my first year of university I visited a careers fair which had a stand about the GMTS, as the time I hadn't even considered working for the NHS as I thought it might just be for health care professionals.
When I found out about GMTS it hit all the points that I wanted in a job, post university: further education, part of a wider purpose to help others and the opportunity to try both operational and strategic HR. I remember reading a day in the life when I was waiting to hear back from the assessment centre, and it was interesting and useful to see what my life might be like. Every day is very different depending on what placement I've been in and what work I've been assigned.
This is a day in the life from when I was an associate business partner in an acute trust:
8am: Arrived at the main hospital site and worked from an agile working space for a few hours. I answer some emails from managers, specifically advising on various policies. I then plan the day ahead and prepare for a few meetings and some training which I have during the day.
10am: Chaired the communications working group, which is a trainee led group that seeks to collaborate with the GTMS team to work on social media, a trainee-led newsletter and various other events and initiatives.
11am: I have been helping revise our grievance policy so I spent an hour doing some initial research, compiling relevant resources together.
12pm: Walked over to the staff lounge and grabbed some lunch with a colleague.
12:30pm: Headed over to the estates and facilities office to deliver some training around our attendance policy and process to some newly promoted supervisors. It's always interesting to meet staff and understand how policies and process are applied and how decisions impact staff on the front line.
2:30pm: A 1:1 meeting with a manager about a current employee relations case I am supporting. The main purpose of the meeting was to reassure the manager that the relevant policies are being followed.
3:00pm: My final meeting of the day was with the other people partner associates, where we discussed current projects and generally how everyone is getting on with their workloads.
4:00pm: Home time! My evening usually consists of a getting a break whether that be reading, exercising or catching up with friends before fitting in a few hours of study for my CIPD or post-graduate certificate in healthcare leadership.