The COVID-19 pandemic has made the GMTS programme more turbulent than I anticipated but it has also provided an amazingly unique experience. It allowed me to assist in the East of England region with the 'Bringing Back Staff' campaign. Despite consisting of colleagues from all areas and levels of the NHS, we quickly became a tight-knit successful team. We all had a shared goal and joint values and achieved the amazing feat of processing thousands of retired healthcare professionals to help on the NHS frontline! Being able to help directly in response to the pandemic was amazing.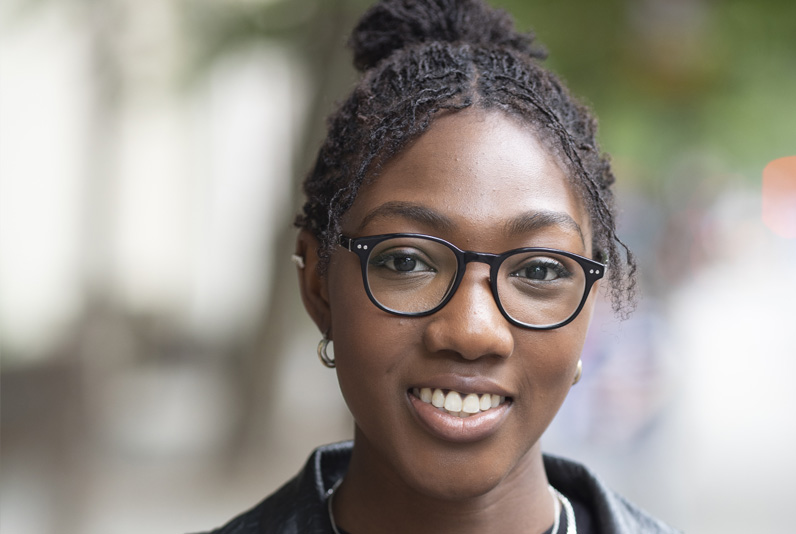 I now work as a Strategic Analyst. There's no typical day, I could be involved in project evaluations, data analysis, data visualisation or data modelling. For example, I've helped evaluate the impact of a new maternity app providing easy access resources and healthcare guidance via chat. I've also been involved in developing future forecasts for COVID-19 patients in hospital beds to assist with hospital bed and workforce planning – it's so varied! Even though my work doesn't usually involve direct contact with patients, I know that the work I do every day will ultimately make a difference to their lives – that's the best reward in the job.
Kemi, Health Informatics, East of England
---
About me
In my spare time I volunteer with an amazing charity called the African Caribbean Leukaemia Trust (ACLT) that works to promote blood, stem cell and organ donation to save lives. They have a particular focus on promotion within BAME communities as there is a global shortage of donors from these ethnic backgrounds. I have volunteered with this charity for over 8 years, attending 'donor drives' to actively register people as donors (with a form and cheek swab), but also to fundraise.